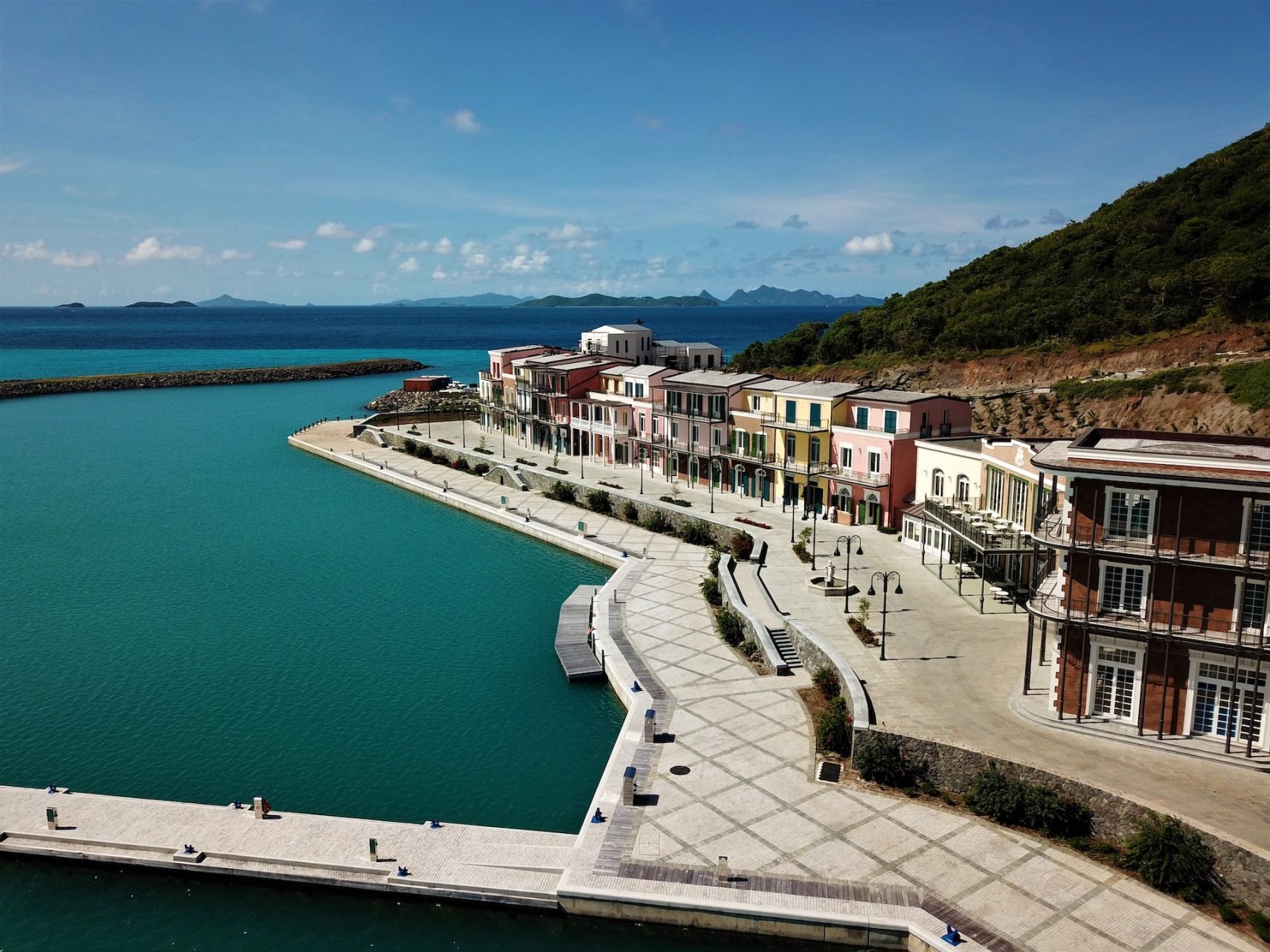 Sandy Lane Yacht Club
Glossy Bay
Canouan Island
St Vincent and the Grenadines
One of the thirty-two islands of Saint Vincent and the Grenadines, Canouan is right beside the world famous Tobago Cays and is the heart of the spectacular Grenadines.
Get to us by scheduled flight from Barbados and st Vincent or jet access from anywhere in the world.
Or if coming by sea the coordinates are 12 degrees, 41.93N, 61 degrees, 21.26 W and we are on VHF Channel 68
What are your opening hours?
The normal opening hours are 7 am to 7 pm, 7 days a week.
What are the out of hours arrangements?
If you require assistance out of these hours, please contact the marina office in advance and we will endeavour to accommodate your requirements. The Marina office phone number is +1 784 533 0000
What berthing facilities are available?
Glossy Bay Marina has 120 berths available and can accommodate boats up to 100m LOA with drafts over 5m.
Can we clear immigration and customs at the marina?
Yes – if required custom and immigration staff are available nearby to process applications during normal hours.  In order to save time, please telephone the marina office in advance and we can assist with transfer and arrangements.
What are the berthing prices?
Please click here for the Marina rate card.
Alternatively call the Marina office at +1 784 533 0000 for latest prices.
What utilities and services are available?
The Marina has electricity, water and ice available for sale and also offers dry and wet waste removal.  Hi – speed wifi is also available.  Please call the Marina office at +1 784 431 2828 for latest prices.
Can I refuel my boat at the marina?
We have a new fuel dock open and available for use right at the marina. Clean diesel and gasoline are available and we recommend that you call at 24 hours in advance for large loads.
Is there a bar or restaurant at the marina?
We have a host of Bar and restaurant options including; Shenanigan's Beach Club & Restaurant, Foxy Jack's our upscale bistro, our own bakery on the plaza and our fantastic crew bar Scruffy's.
These options have all meal periods and preferences covered for your visit to the yacht club.
What accommodation do you have available?
Yes, The Residences at Sandy Lane Yacht Club have been open since February 2019 and offer one, two and three bed Plaza Suites along with two and three bed Grenadines Villas.
They are all beautifully appointed and include your own fully equipped kitchen and laundry machine, for reservations please go to our 'Stay' section on the toolbar.