The Marina is a joint venture with the Government of St. Vincent and the Grenadines which dates back to 2007 when various land parcels were combined to create the Glossy Bay site which covers an area between the extended runway, Taffia Hill and Glossy Hill.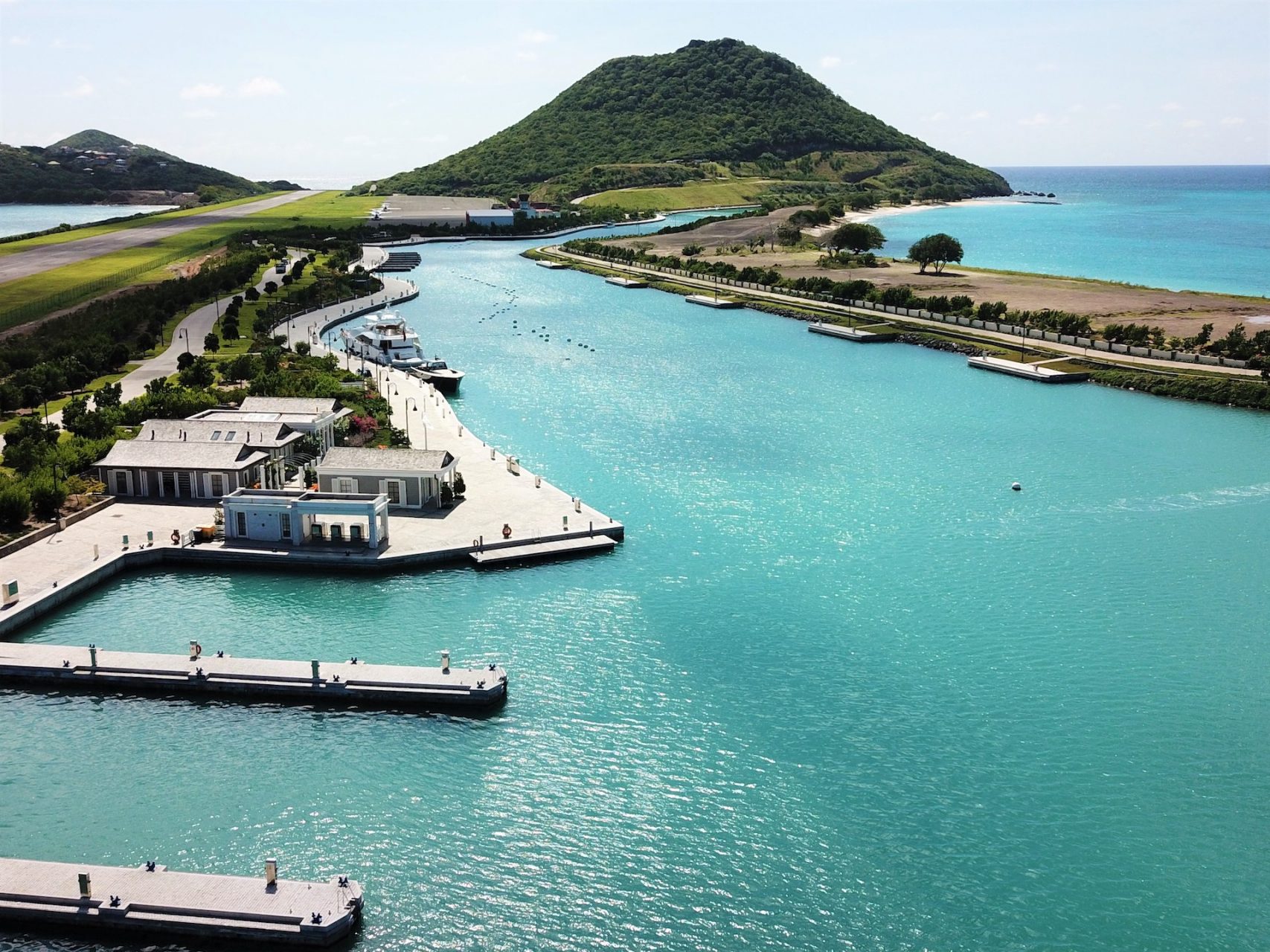 Prior to the extensive site work and initial civil engineering phase, the site used to be the location for amongst other things, accommodation for staff working elsewhere on the island, a small hotel and a working quarry.
Mr Desmond took control of the site in March 2015 and has developed to all what we see today in this short space of time.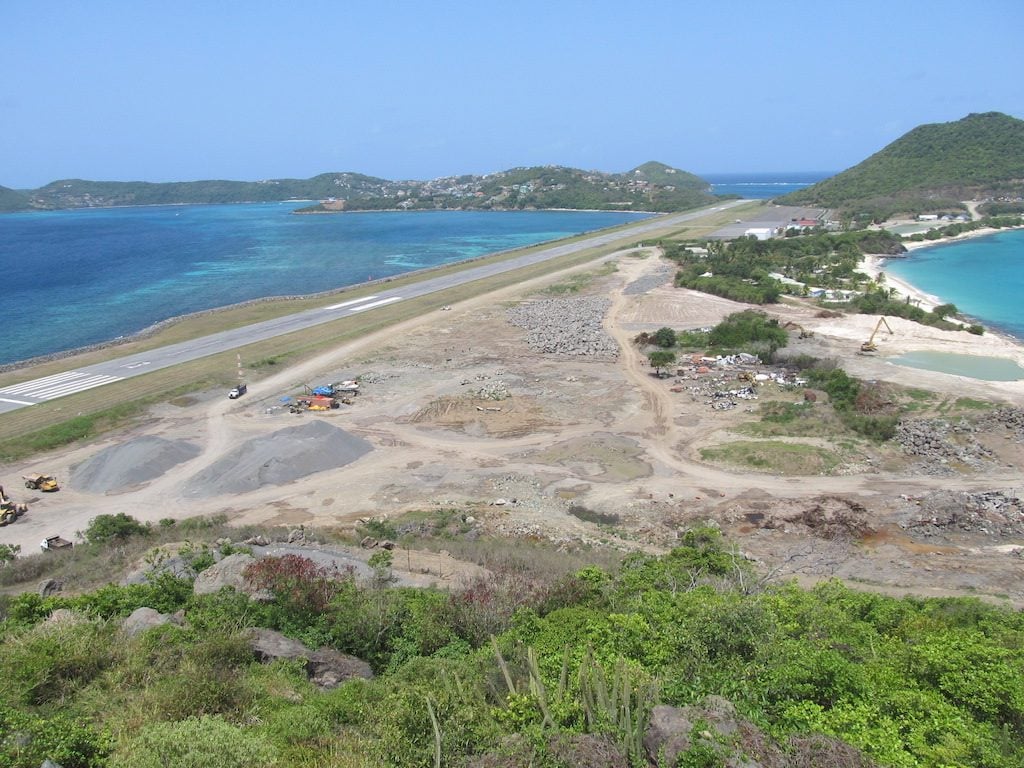 There are 120 dedicated berths over c. 3km in berthing space.
The mean sea level depth of the marina ranges from 3m in the flushing channel to 6m in the basin.
The marina has its own desalination plant, power plant and waste water collection and treatment system.
c.500,000 cubic meters of earth have been excavated and fully re-used internally.
c. 46km of subterranean ducting has been installed.
The development includes over 5km of roadway.
At peak, there were approximately 700 people working on the development.